The Eiger stands at 13,025ft (3970m), forming part of the Bernese Alps Mountain range in Switzerland. An unusual mountain with an abundance of history; it's summit can be reached with relative ease along the ridgelines up its flanks, though the real challenge lies in the North face, which is an altogether different prospect. In fact, the north face of the Eiger is unarguably the most notorious mountain face in the world. A vertical mile of brittle limestone and ice, the north face is perpetually in shadow and virtually features its own unique weather system.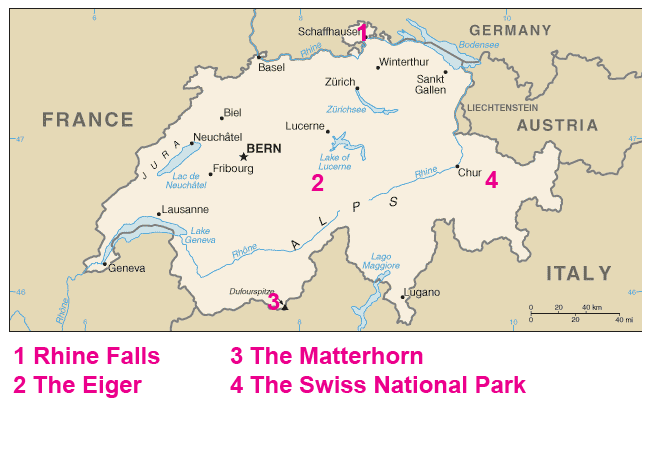 Did you know?
The summit was first reached in 1858 via the West Flank, though tackling the mountain via the North face remained elusive for many years.
The first attempt to reach the summit via the North Face was made by two young German climbers, Karl Mehringer and Max Sedlmeyer, who set off on August 20th 1935. Unfortunately, they failed to return, and were found days later, frozen, at a place now known as 'Death Bivouac'.
A number of other ledges on the mountain face have been similarly named after legendary climbers of the past, such as the Hinterstoisser Traverse, White Spider, Stollenloch, Flatiron and the Traverse of the Gods.
Since 1935, at least 64 climbers have died attempting the North face. Despite this, it continues to capture the imagination of climbers from across the world. Climbers require both a high level of skill and commitment, along with excellent weather conditions before even contemplating an ascent. Luck is also required, as the weather is extremely unpredictable and can change rapidly without warning.
A German-Austrian party, consisting of Anderl Heckmair, Ludwig Vörg, Heinrich Harrer and Fritz Kasparek, made the first successful ascent 3 years later, in 1938.
The fastest ever ascent was logged by Ueli Steck on 13 February 2008, taking 2h 47m to climb the Heckmair route.
Towering over the small hamlet of Kleine Scheidegg, the Eiger has remained constantly in the public eye, which has no doubt enhanced its legend, with many making the trip not to climb, but purely to watch.
Aptly named, the Eiger is literally translated from German to mean 'the ogre'.
How to get to the Eiger
If you are visiting from abroad, you must first fly into Interlaken airport. From Interlaken, you can then take the train to Kleine Scheidegg via either Grindelwald or Lauterbrunnen. Kleine Scheidegg is a small hamlet below the Eiger in the Bernese Oberland.